a b o u t s w a y
it was the four of us.  me, amber carlson, seth eubanks, and vince alatorre.  autumn of the year two-thousand.
four friends in a stuffy, hot rehearsal space.  when i think of sway, that's the first image that comes to my mind.  brown walls, cluttered with random show flyers and video game posters, stained indoor/outdoor carpet, an old couch, and a little refrigerator.  the four of us crammed into a dark, stuffy room with our instruments and our imaginations.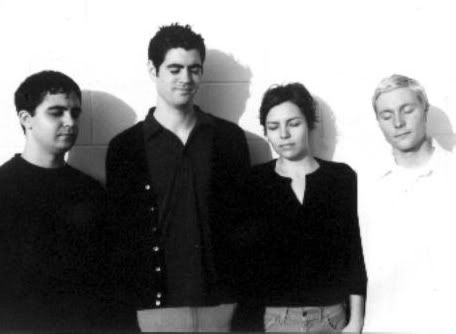 it must have been a trip for the other bands wandering the halls of the building where we rehearsed to hear the sounds coming from behind our door.  a portal to a wind storm.  a magical earthquake.  sway.
we played shows.  we toured the west coast.  another thing that comes to mind when i think of our band, was playing in front of our local audiences in southern california.
  i remember beginning our sets and watching the audience slowly sit down, one by one.  Coming up for air,
i would glance out at some of them and notice them staring.  not at us but through us, possibly as caught up as we were.  the elemental spells…the wash of sound.  we were lost in the same ocean, and it was good.
we recorded.  we made a few small collections of songs,  small colorful postcards from a various locations on our path.  reminders of what we were and who we wanted to be.  our first self titled ep, the millia pink and green ep, winter heart ep…pretty little souvenirs from our time together.
things change and nothing can stay the same forever.  after eight years, sway the four of us, was done.  seth and i did the northern two in 2007, and we even did a few shows as our original lineup in 2008, but it seemed everyone was ready to move on.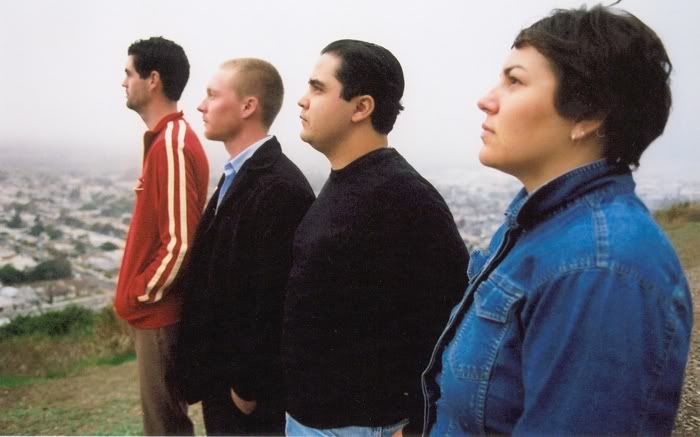 vince and amber are doing other things and seth has his new band, the never never, down in los angeles that he will no doubt be successful with.  as a songwriter and sonic tinkerer, i still feel like i have more to contribute as sway.  our/my newest release, this was tomorrow, is the first sway full-length album which includes musical contributions from all four of us, but produced posthumously by myself and ironically a couple years after we last were a four piece.  sway will continue to exist in my charge, a wandering mage and lone messenger, occasionally showing up here and there with my guitar, laptop, and maybe a special guest every now and then to continue spreading the word.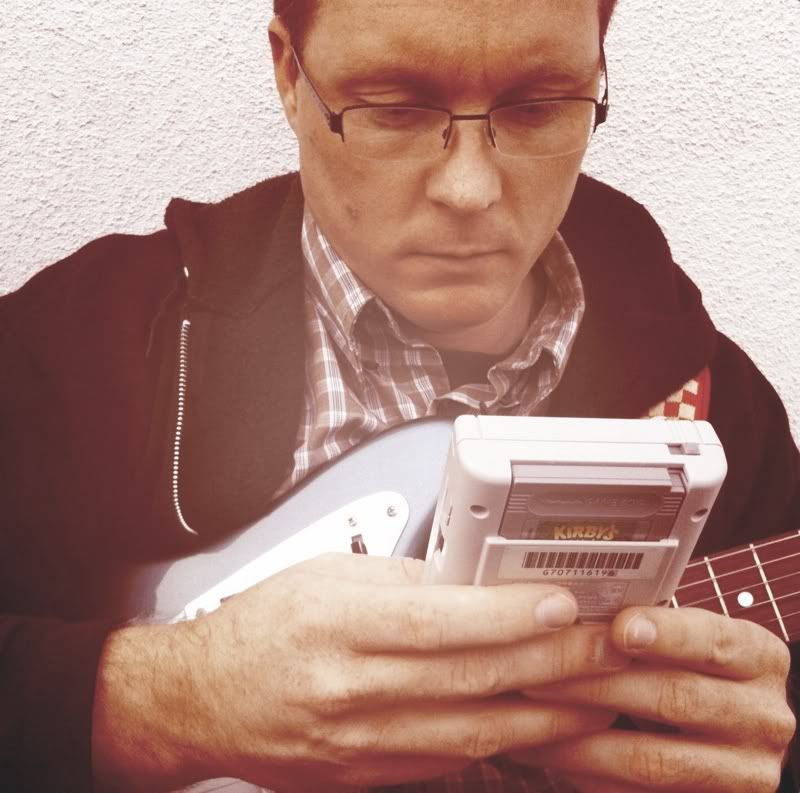 thanks to all who have followed sway over the years and welcome to those just discovering my music now.  one thing is certain.  there is more dreamy music on the way, so stay tuned, peeps.    <3 Andrew